Jackie Chan Birthday: Jackie Chan had many affairs even after marriage
---
Jackie Chan: Jackie Chan, who has earned worldwide fame, likes to live life like a common man. Today, on the occasion of his birthday, we are telling you some interesting things related to the personal life of the actor.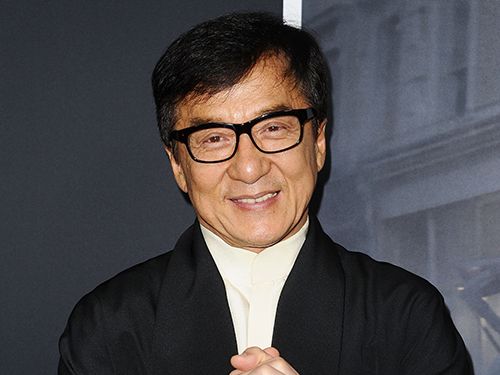 As we celebrate the birthday of Jackie Chan, one of the most beloved actors and martial artists of all time, it's worth taking a closer look at his life and legacy. Jackie Chan's career in the film industry spans over four decades, during which he has become a global icon and a household name. However, his path to success was not an easy one, and he had to work hard for many years before he achieved the level of recognition and fame that he enjoys today.
Born in Hong Kong on April 7, 1954, Jackie Chan started his career as a stuntman in Bruce Lee's films in the 1970s. He later went on to star in his own films, which were a unique blend of action, comedy, and martial arts. However, it took him almost two decades to earn a name for himself in the film industry. Jackie Chan's breakthrough came in the 1990s when he starred in a series of successful films that showcased his skills as an actor and martial artist.
Jackie thinks like a common man
Despite his immense success, Jackie Chan remains grounded and humble and thinks like a common man in real life. He has not given a single penny of his wealth to his son, believing that his son should earn money on his own. He has also been very open about his past affairs, admitting that he had many relationships even after getting married.
Jackie's special connection with India
Jackie Chan has a special connection with India and has worked with many Bollywood actors over the years. He was seen in the 2017 film 'Kung Fu Yoga', which was shot in India, and even picked up garbage from the streets during his visit. He has also been actively involved in various philanthropic activities in India and around the world.
One of the most interesting aspects of Jackie Chan's life is his approach to personal security. Despite owning a significant amount of property and being a high-profile celebrity, he does not keep any kind of security for his safety. He prefers to do everything on his own, including driving his car and providing protection for himself.
In conclusion, Jackie Chan is not just a great actor and martial artist, but also a role model for people around the world. His life story is a testament to the power of hard work, dedication, and perseverance. As we celebrate his birthday, let us take inspiration from his life and strive to be the best versions of ourselves.